05 May 2022
5 reasons to become a Commonwealth War Graves Foundation member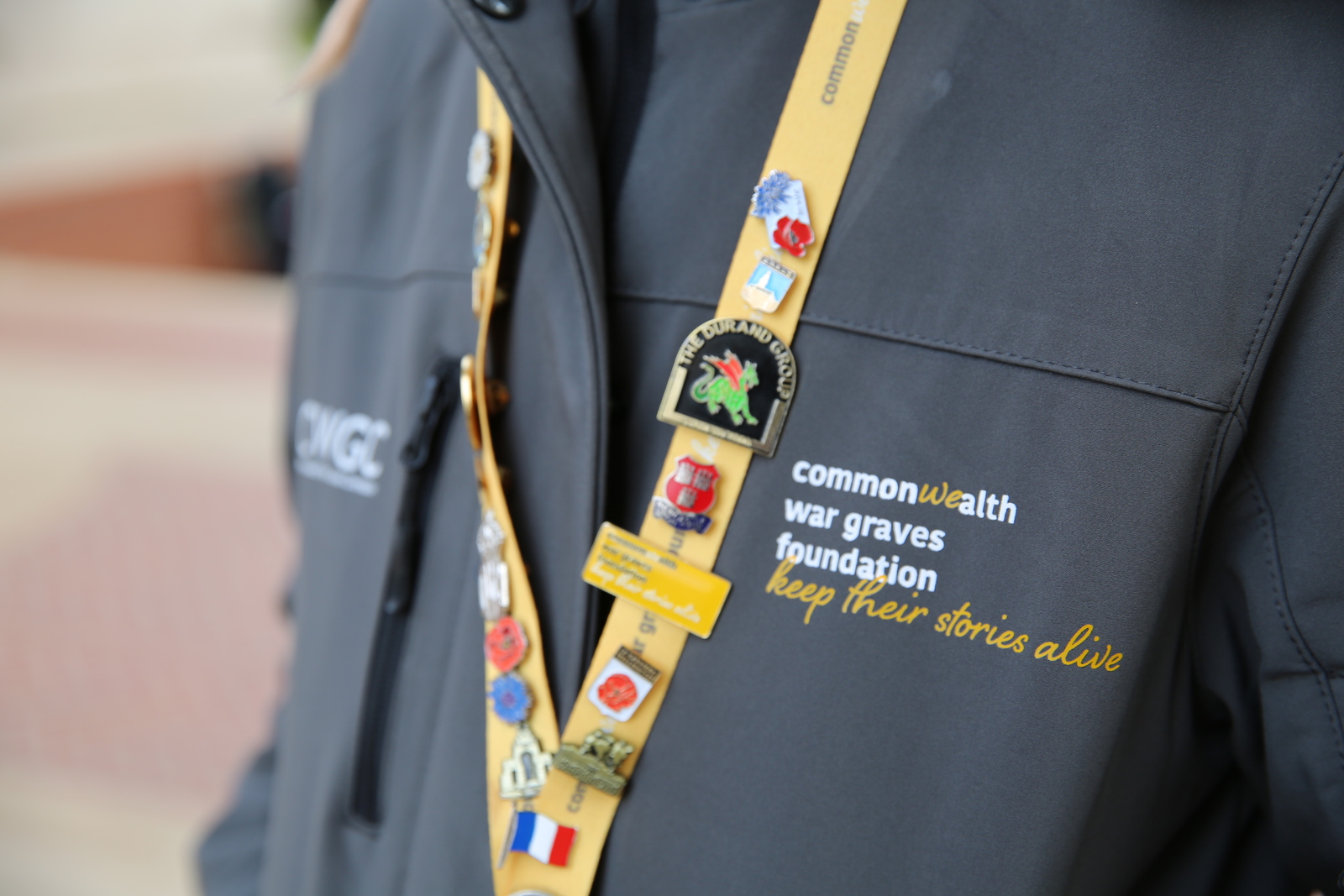 Supporting us at the Foundation with a membership brings some brilliant benefits. Here's why you should think about joining up.
Why become a CWGF member?
Support our work
Simply put, we can't do what we do without the help of our members. Each monthly or annual membership fee is put back into running the Foundation.
It's our job at the Foundation to help raise awareness of the work of our parent the Commonwealth War Graves Commission.
The Commission commemorates hundreds of thousands of men and women that fell during the world wars. We feel their stories are still worth telling and we want to reach as many people as possible.
By being a member, you're helping us spread the word and make sure we can put together innovative education activities, public events, and outreach programmes.
Early event access
Did you know that every year the Foundation puts on an array of exciting events, from carol services to musical evenings, education programmes and much, much more?
Not only are they a great way to help us support our work, but they're also a way for you to meet and mingle with your fellow members too!
Each event offers something different. For example, our upcoming Evening at Brookwood is bringing together several different musical acts for what promises to be a magical evening of music and remembrance. It's perfect for all history buffs, music lovers, and families.
Our December carol service differs as it's a much more formal but no less enchanting evening held at the Guards' Chapel, London. Though we are still putting this event together, we do have some very special guests leading remembrance in London this December.
As a Foundation member, you can get early access to all Foundation shows, events, and get-togethers. Grabbing your tickets puts you on the guestlist straight away and there's no fear of missing out.
Do be sure to keep checking our Events page to see what we have planned.
Members-only content
Foundation members get access to lots of extra goodies.
Our monthly newsletter gives members a quick round-up of all the latest news on our work, plus details on our special events and talks happening nearby.
There's also the Foundation Chronicle – a quarterly magazine devoted to all the work the Foundation and members have been up to in the previous four-month periods. It's a great insight into everything we do and how are members are at the core of the foundation's work.
We also pack the Chronicle with features on the history of both world wars as well as choice stories of the casualties we commemorate.
We also have big plans in the works to turn our Members Area into something very special with more exclusive content you won't find anywhere else. Watch this space for more updates!
Discover your impact
Sometimes when people donate to charities, they don't know where their money ends up. This is not the case at the Commonwealth War Graves Foundation. We keep our members and contributors in the loop.
Each year, we publish our Yearly Impact Report. It's a review of everything we've done over the past 12-months – including contributions from members like you! That way, you can really get to grips with how we use our donations and what they mean for our charity.
The Impact Report also includes the work of the Commission's Non-Commemorations department. 
Join a community of history lovers
We're building a community of like-minded history lovers at the Foundation. Our charity work, including our volunteer projects, and our events connects those who want to explore and preserve the UK's shared heritage.
Are you one of those? We'd love to have you join us and help further our mission to preserve the stories of the world wars' fallen. There are plenty of ways you can get involved and meet and mingle with your fellow members.
Immerse yourself in a world of history and give a little something back by becoming a Foundation member.
Become a CWGF member today
Registration is quick and simple. Click here to become a CWGF member and help us continue on our journey of remembrance.