Together with you, your Business or Company
We can offer various collaborative partnerships to help achieve both your business mission and our charitable aims. Whether your company is a small family-run business or a large corporate, there are many ways for you to get involved and benefit from working with the CWGF.
Ways we can work together
Charity of the Year partnerships
We can help you come up with a calendar of exciting events to keep your staff motivated and inspired. We have fundraising, national and community volunteering and fabulous events that can all help deliver a brilliant partnership together.
Event & Project Sponsorship
Connect with new audiences, and engage staff, customers and clients, by sponsoring one of our events or projects. Please get in touch to find out what exciting activities we have coming up and how you can get involved.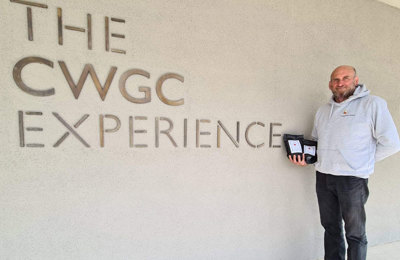 Commercial participator partnerships, Licensing and Royalties
There are great opportunities to support the Foundation through donating a percentage of sales of a particular item or talk to us about using the Foundation name and logo in conjunction with the sale of goods/services.
Gifts in Kind
Does your company have space that we can use to host an event, meeting or for training? Or perhaps you could offer consultancy services for free?
Other opportunities to work with the CWGF include: 
Payroll Giving
Corporate donations and cause-related marketing
Matched Giving
Corporate challenge events
Secondments
To find out more about any of the above and discuss how we could work together, please get in touch with Harriet Langston our Fundraising Manager on 07471 231 385 or harriet.langston@cwgc.org.