30 May 2022
An Evening at Brookwood – a beautiful evening of remembrance
All of us here at the Commonwealth War Graves Foundation would like to say a huge thank you to all our acts, volunteers, and guests at this year's An Evening at Brookwood event.
This was the first event of its kind we've organised, and we're pleased to report it was a huge success.
We welcomed nearly 400 families, history lovers, and CWGF supporters of all sorts to Brookwood Military Cemetery. On the agenda was an amazing programme of music from local and national acts, as well as military vehicles, stalls to explore, and some tasty refreshments.
"An Evening at Brookwood was an amazing experience and brilliant achievement for everyone involved," Foundation Executive Director John Grain said. "It was wonderful to see so many people enjoying the evening and it was every bit as moving and special as we had hoped".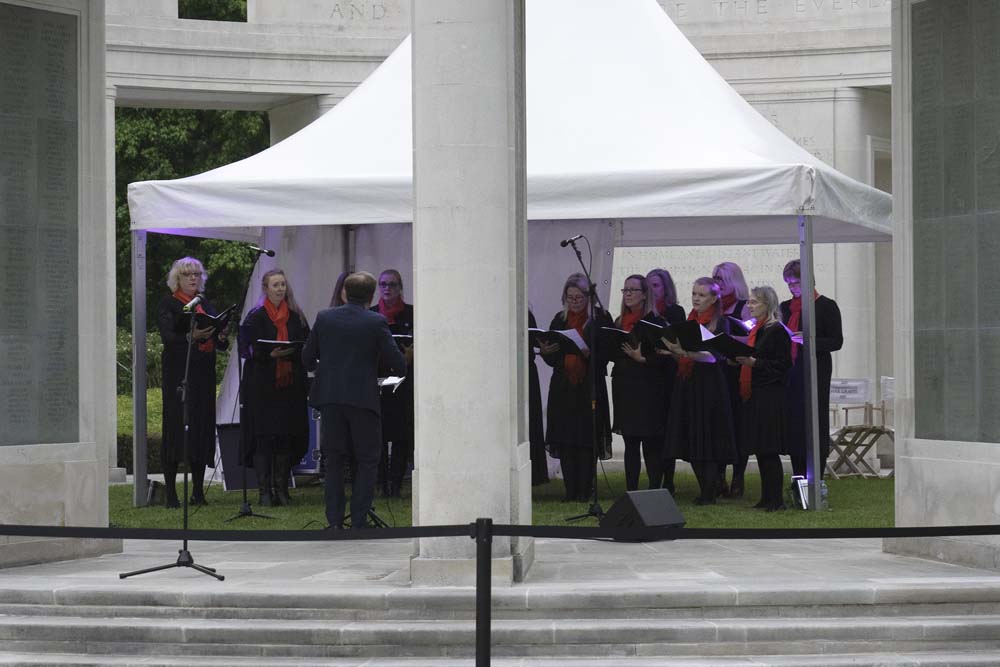 Following open remarks from Chair of Trustees Dame Judith Mayhew Jonas, The Gordon's School Pipes & Drums opened proceedings with a spirited rendition of various military-related tunes, helping us start the event in grand style.
This was followed by a stunning performance by performers from the Purcell School for Young Musicians. The talented youngsters were split into five ensembles with a collective setlist that drew on the global nature of Commonwealth War Graves Commission remembrance:
Ensemble 1 – Europe - 'We will remember them' by Maddie Melville Smith
Ensemble 2 – Asia - 'Songbie' by Oscar Mao
Ensemble 3 - Africa 'Senziwe Saba Bahle' (we are made beautiful) by Francesca Stevenson
Ensemble 4 – The Pacific 'Springvale 612' by Jakob Rahmstorf
Ensemble 5 – The Caribbean 'The Fisherman' by Laila Arafah
Award-winning folk trio Harp & a Monkey was up next. The band more than lived up to its reputation for bold, brilliant songwriting and storytelling. A setlist comprised of moving, funny, and intriguing songs really connected with the audience, telling the stories of ordinary men and women caught up in extraordinary times across the World Wars.
Eventgoers were then treated to a performance by Sandhurst Military Wives, a wonderfully diverse choir with women from all walks of life and a mixture of serving military personnel, veterans, Officer Cadets, wives, partners, mothers and daughters.
Sandhurst Military Wives Choir tapped into the spirit of remembrance our Evening at Brookwood was all about through their beautiful harmony singing. You can see that in their setlist:
Poppy Red
Home Thoughts from Abroad
Pack Up Your Troubles
We Will Remember Them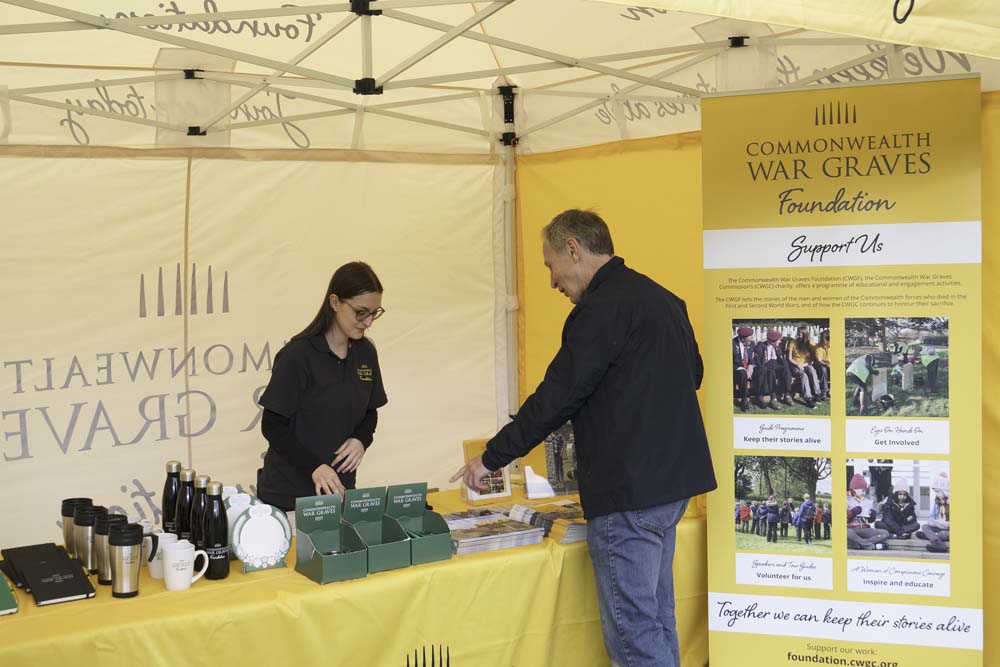 We'd like to say a huge thank you to our event partners The Commonwealth Resounds. Without their backing, we could not have put together such a diverse, globally-focused programme full of inspirational music from highly talented artists. We are also very grateful to our event sponsors Venson Automotive Solutions.
And once more we'd like to say a huge thank you to everyone who came and took part. We hope to do the same again next year!
In the meantime, please visit our Events page to see what else we have coming up.
Did you know that CWGF members also get early access to all our events plus lots of other brilliant benefits? Sign up today and help us keep their stories alive.