28 June 2022
Foundation boosts outreach at Chalke Valley History Festival and Scarborough Armed Forces Day
The Commonwealth War Graves Foundation had a busy but brilliant weekend, attending both Scarborough Armed Forces Day and Chalke Valley History Festival 2022.
Scarborough Armed Forces Day
According to the organisers, over 100,000 people visited this year's Scarborough Armed Forces Day, making it another roaring success.
The event was formally launched at 11.15 am by Commonwealth War Graves Commission President His Royal Highness Prince Edward the Duke of Kent. What followed was a day full of parades, displays, music, and military hardware, including the iconic Red Arrows and Band of Brothers memorial flight aircraft.
One of the event's key centrepieces was the Armed Forces Day Parade, which saw hundreds of military personnel triumphantly march down Scarborough's iconic seafront. It was a true riot of colour, sound, pomp, ceremony, and position.
Our team set up our stand along the seafront, where we engaged with hundreds of interested eventgoers, spreading the word of the Foundation and Commonwealth War Graves Commission's work.
Amongst the most significant visitors to our stand at Armed Forces Day was D-Day veteran Ken Cooke. Ken was just 18 years old when he signed up, seeing action in Normandy and elsewhere with the 7th Green Hornets.
It's important for us at the Foundation to foster our relationship with World War Two veterans like Ken. Their comrades who never made it home rank among the casualties we commemorate. It's our ongoing mission to keep their stories alive.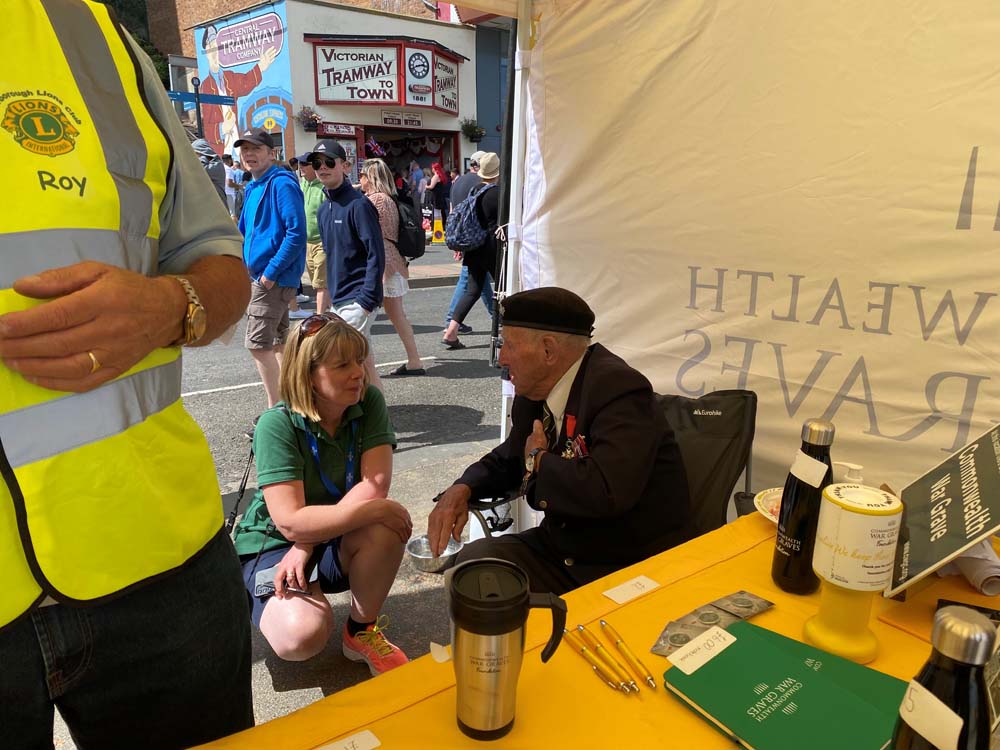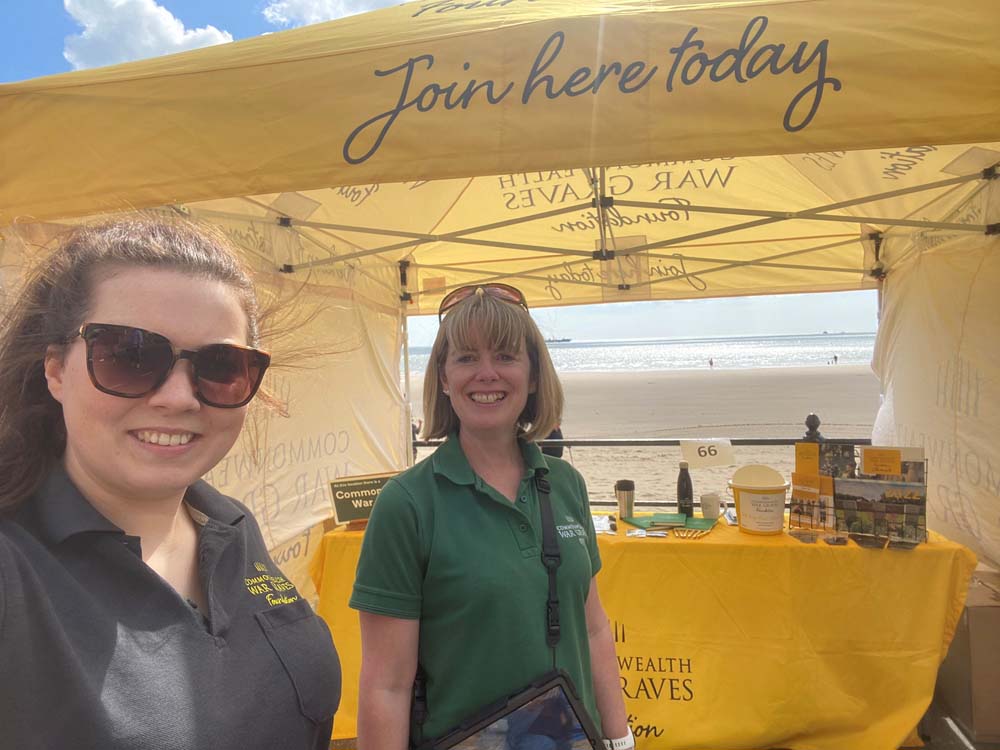 Chalke Valley History Festival
Our Chalke Valley team met up with representatives on the Commission to help raise awareness of our work at the festival on the weekend of 25-26th June.
Chalke Valley is the largest history festival of its kind. It blends living history with a wide variety of talks, workshops, seminars, displays, and events to bring the past to life.
Our team was once again able to share information on how we commemorate the Commonwealth's world war dead and more about our future plans. Hundreds of visitors came to have a chat and learn more about who we are and what we do.
While we didn't welcome any World War Two veterans, a couple of our staff did find the time to hobnob with some celebrities – including Historian extraordinaire Dan Snow, who is a regular fixture in both the history world and Chalke Valley.
From everyone here at the Foundation, we'd like to say a big thank you to everyone who came and spoke with our teams at Scarborough and Chalke Valley. It's always brilliant to speak with history lovers to share with them everything we do.
We'll no doubt be back at Armed Forces Day and Chalke Valley next year. Until then, be sure to see which Events are coming up.