25 July 2022
Get your camera out! The CWGF Calendar Competition is coming…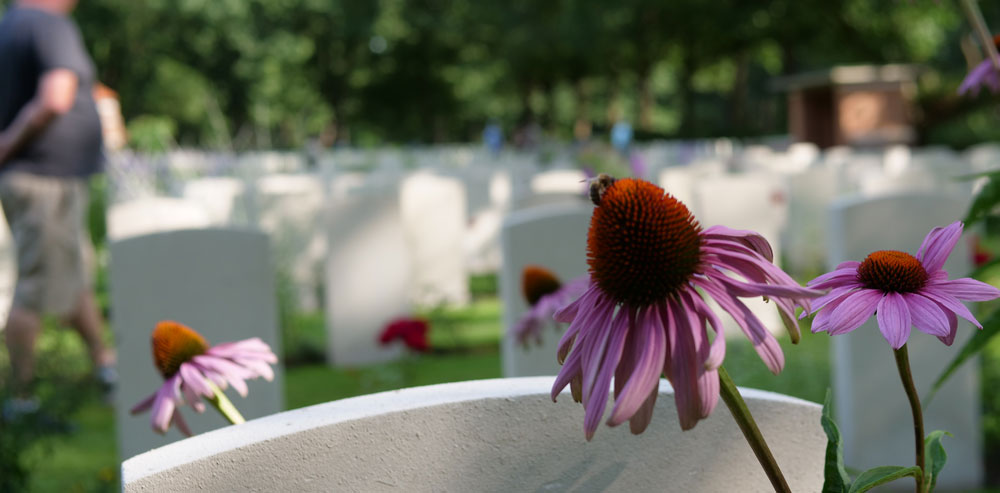 Attention all amateur photographers! It's time to get snapping. The Foundation Calendar Competition kicks off on August 1st.
CWGF Calendar Competition
What is the Calendar Competition?
After an amazing response for the previous two years, the CWGF Calendar Competition is back for 2022!
This is your chance to get your images into our 2023 calendar which will be on sale in our shop later in the year.
This year's theme is Nature. We want to see all your shots and images of any wildlife in and around Commonwealth War Graves Commission cemeteries and memorials.
Spotted a curious cat lurking amongst the headstones? Spied a colony of bees making its home in a snug corner of a cemetery? Are the wildflowers in beautiful bloom around you? Take a pic and show us!
How can You get involved?
Simply get out and about with your camera and start shooting! Head over to one of the Commission's many cemeteries and memorials around the world.
Once you're happy with your snap, upload the image to our website.
The maximum file size is 25MB, although, because the final image will be used in a printed calendar, it must be of the appropriate resolution. 300dpi is the publishing industry standard for printed images.
Up to 13 lucky winners will be chosen by our panel of judges. There is no limit to the amount you can enter either, giving you plenty of chances to win.
Each winner will be given a free copy of the 2023 calendar.
The competition starts on August 1st, 2022 and will run until August 31st. Winners will be selected by our team and announced in September.
All entries will be displayed on our website, so you can see your competition and appreciate your fellow photographers' work.
We can't wait to see all your photos! Thank you for continuing to support us here at the Commonwealth War Graves Foundation.