07 June 2022
Get your marching boots on – In the Footsteps of our Forces is coming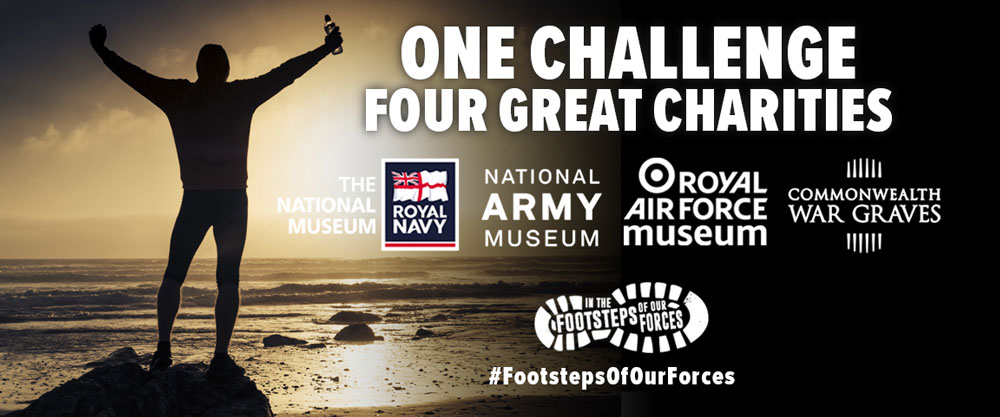 It's time to strap on your boots once again and join our walking challenge all in the name of supporting those that serve and remembering those that fell.
We are joining with the National Museum of the Royal Navy, the National Army Museum, and the Royal Air Force to bring you the In the Footsteps of our Forces virtual walking challenge to celebrate Armed Forces Week.
This year's challenge kicks off on June 20th running until July 3rd, 2022.
Cover 10km, 15km or 25km and join hundreds of those following in the footsteps of our armed forces personnel. Hop on your bike, go for a hike, or even pop out for a swim – how you cover the distance is up to you.
You're not restricted by geography either! Take part wherever you are in the world – just make sure you complete the challenge by July 3rd.
For more information, head on over to the In the Footsteps of Our Forces Events page and see how you can get involved!