20 June 2022
The CWGF is at Chalke Valley History Festival
We're excited to announce that the Commonwealth War Graves Foundation will be at this year's Chalke Valley History Festival!
We'd love the chance for you to come and meet us, alongside our colleagues from the Commonwealth War Graves Commission, to learn more about the work we do in commemorating the Commonwealth's war dead.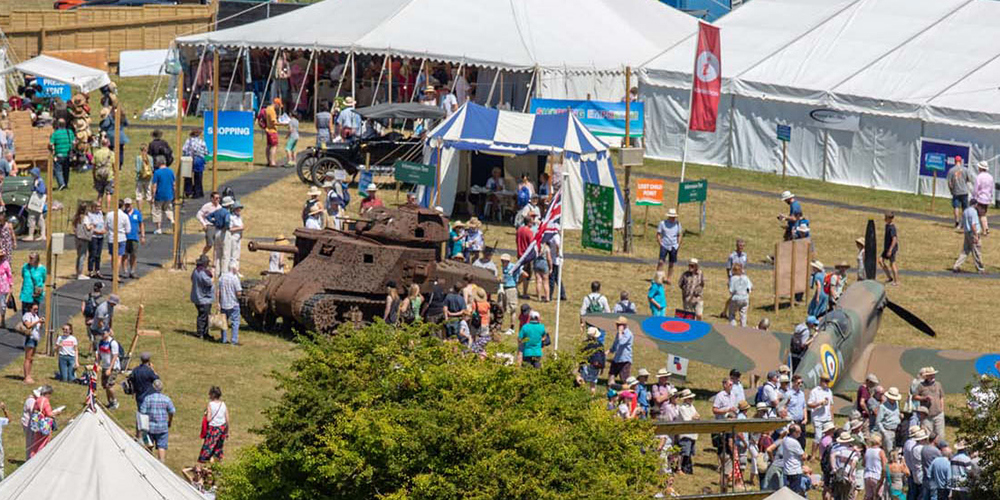 Chalke Valley History Festival is the largest festival of its type in the UK. Since 2011, the festival has grown and grown and now covers a whole week of history. Of course, our focus is the World Wars, but the festival takes in talks, workshops, living history, and much more representing all time periods and places around the world.
Nudge shoulders with a Roman soldier then enjoy some World War Two history delivered by experts – and don't forget to pay us a visit!
Chalke Valley History Festival takes place between 20-26th June at Broadchalke, Wiltshire.
The Commission will be there for the whole week. Our Foundation team will be joining them on the 25-26th.
Image: Chalke Valley History Festival