10 June 2022
Walking Our War Graves: Normandy wreath-laying on D-Day anniversary
From the end of April through until the end of May, we asked you to walk, cycle or ride 95km, virtually, across the Normandy region. With more the 115 participants taking to the great outdoors, almost £10,000 was raised for the CWGF through registrations, donations and sponsorships.  
The virtual route started at Ranville War Cemetery and finished at Banneville-la-Campagne War Cemetery, stopping off at other Commission cemeteries along the way.  
One of these more notable sites being Bayeux War Cemetery- the chosen cemetery for Commission staff to lay a wreath on behalf of all of the participants for their contribution. Individual wreaths for the highest five fundraisers were also laid to recognise their extra achievement. Poignantly, the wreaths were laid at Bayeux War Cemetery on 6th June- the anniversary of the Normandy Landings.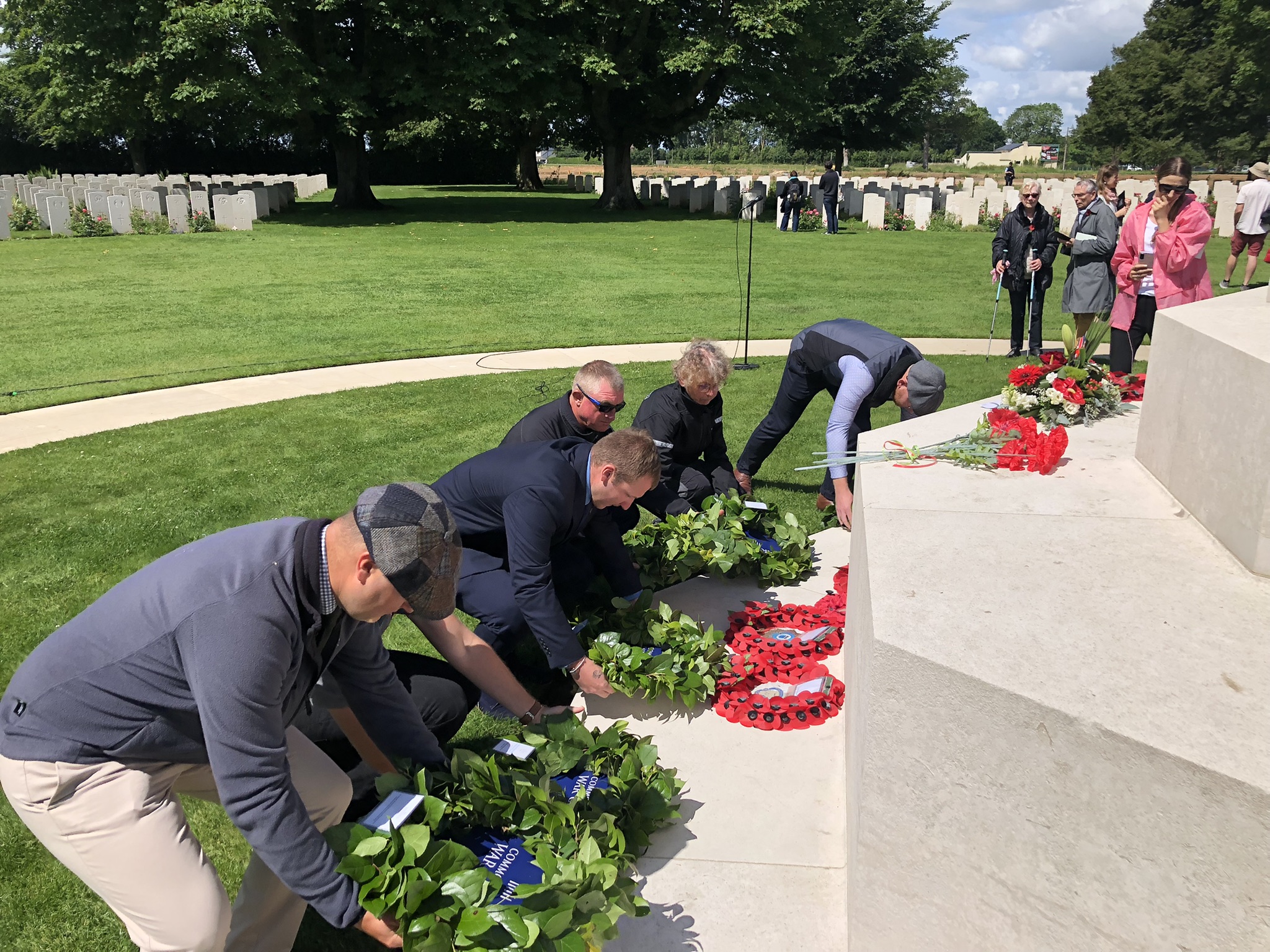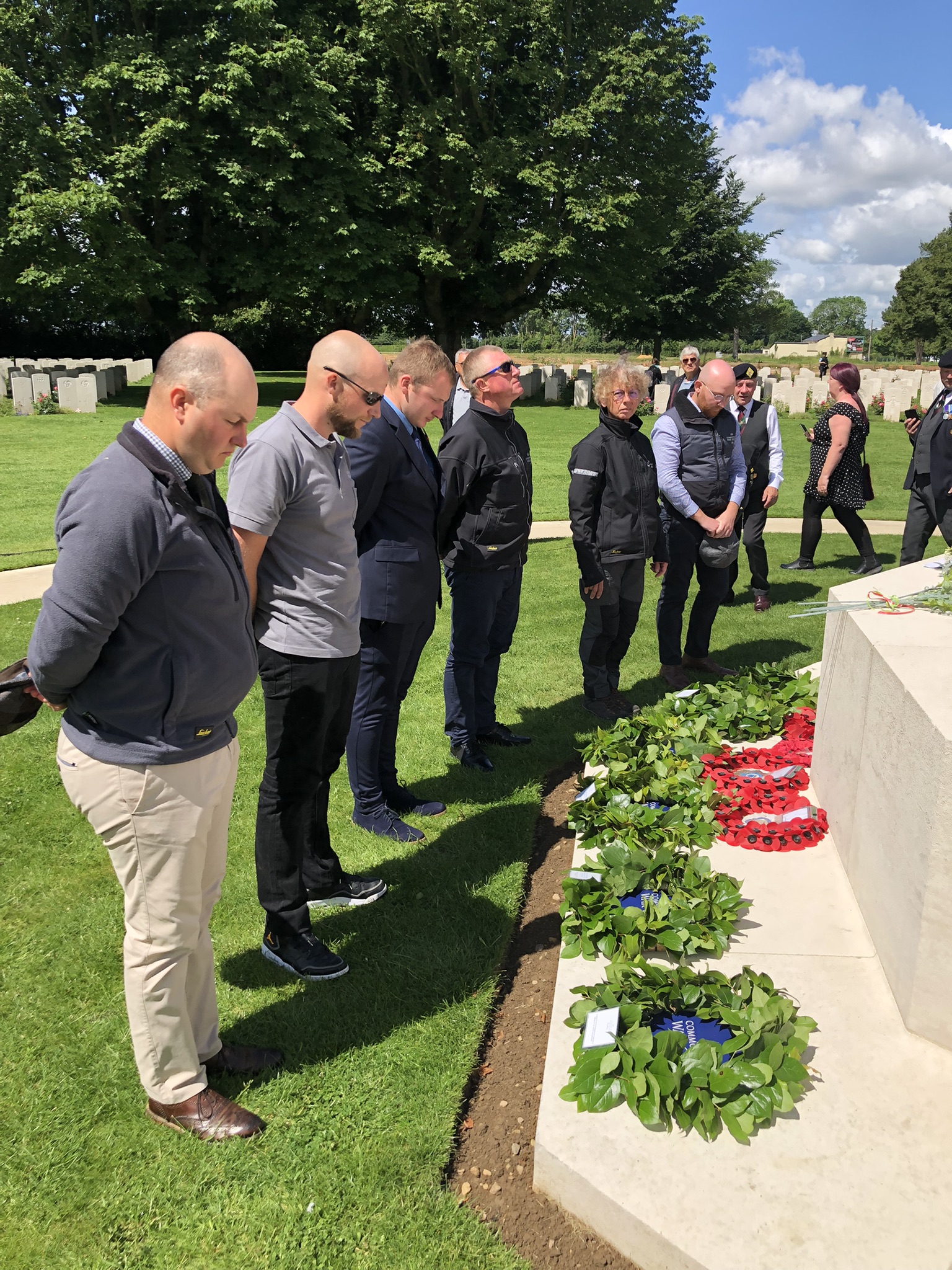 Carl Liversage, Horticulture Quality Assurance Manager in France, took part in laying the wreaths at Bayeux War Cemetery alongside his colleagues. Carl said:  
''It is always a humbling and emotional moment when veterans attend ceremonies or visit the graves of their fallen comrades. During the ceremony, one veteran read a poem, at one point he said, 'We are not heroes, look around you, the heroes are here'. That was the most poignant moment of the weekend. 
At Bayeux, many of our newly appointed staff attended the ceremony for the first time, they could see how the quality of their work is very much appreciated and were thanked by many officials and visitors.'' 
John Grain, Executive Director of the Foundation said: "This is our second virtual walk and on behalf of the Foundation I would like to thank everyone who took part. This was a route with particularly poignant timing, and it was an honour to be able to lay wreaths on behalf of all the virtual walk participants at Bayeux and remember with them the sacrifices made by so many during the Normandy landings." 
A massive thank you to everyone who took part, donated, and supported- with your help, we can keep their stories alive.  
It's not too late to donate.